scare crow straw man
Today I got into the work elevator, pressed my button, was conveyed upward. Suddenly someone started talking to me over the intercom. "Everything okay in there?"
Me: Uh, yeah!

Voice From Above: Hello?

Me: Hello!

VFA: Did you press the emergency button?

Me: No.

VFA: Is there a problem?

Me: No! Not that I know of! I'm pretty sure I didn't press the button.

VFA: So there's no problem?

Me: No!

VFA: Ma'am, I can't quite hear you, can you speak louder?

Me: I AM NOT HAVING A PROBLEM. [Left unsaid: EXCEPT NOW I KIND OF AM, BECAUSE THIS IS RIDICULOUS]

VFA: Okay, thanks.
I kind of wish I had been having an actual crisis in the elevator, because then I would not have made it to my office floor where everything was meetings and stupid and stupid meetings. Sometimes I wish my workplace were less democratic. All these people need my* "input" before things can be "launched," and I would venture to say that no, they don't. They are smart people and I trust them. They can go ahead and do what they think is right. Maybe send me a summary of the action items so if anything is Jim-Carrey-level dumb I can say FUCK NO, DON'T DO THAT, but generally? No meeting required.
*Not just my input of course, a lot of people's input. This is the problem and the reason there are so many meetings. If I were the only person who mattered things would be a lot simpler because I would mostly say PLEASE LEAVE ME ALONE.
LOOK HOW IT SPARKLES
Nora and I sometimes take showers together. Am I going to get shocked emails after admitting that? I mentioned it to an acquaintance once and she gave me the pruneface and said that she stopped that business a long time ago. Huh? There's no V. C. Andrews-style parental inappropriateness here, right? Nora's the one asking that we share the shower, we have the same equipment, she's only seven years old, the atmosphere is completely locker-room camaraderie, etc. Also, I am over this particular acquaintance's competitive little parenting comments, so: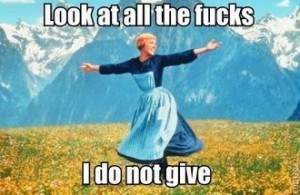 Anyway, if I ended the mother-daughter showers now I would not get to hear Nora say things like, "Mom, look how cool the water looks on my bicep" while she flexes and poses under the spray. She is quite happy with her biceps.
WHAT IS WRONG WITH PEOPLE WAIT DON'T ANSWER THAT
I thoroughly freaked myself out by reading a blog post about all the mummified dead people on Everest. (If it's going to bother you to look at non-gory photos of dead people in brightly colored ski clothes, don't click on that link.) Then I watched all kinds of Everest documentaries and got even more bewildered, because I do not understand the urge to climb up into fucking outer space (the top of Everest is in the upper troposphere). How can it be made any more clear that humans just don't belong there? How arrogant are you to try? To climb over dead bodies and litter the mountain with your trash? And for what? Is there a really great restaurant or something at the top? No, I didn't think so.
—mimi smartypants is going to get beaten up by angry mountaineers.